Bayshore Condos for Sale
Daytona Beach, Florida
Value, Location and Ah….
Bayshore Condos for sale on the banks of the Halifax River, the Bayshore is a reasonably priced retreat where relaxation comes easy. I've sold many units in this building. It seems to be a nice retreat for business people and their families from out of town.
The Bayshore Amenities include:
Community Pool
River and Ocean Views
Fitness Center
Tennis Courts
Fishing off new dock
Sauna Steam Room
Card Room
Large Hall with Kitchen
Great Location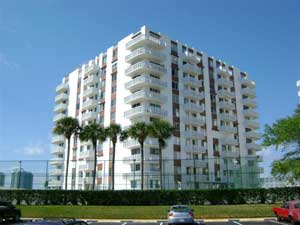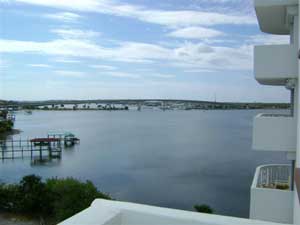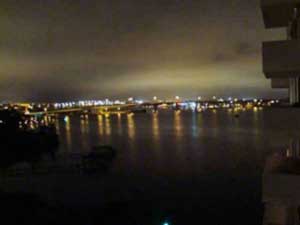 Many people prefer to be on the river with it's peace and quiet. Yet as you can see from the map, you're just a few blocks from the beach. You're also minutes from Seabreeze Avenue with bars and restaurants. The Seabreeze bridge is just down the street with access to Mainland shopping, entertainment and interstate access.
The Bayshore is also close to International Speedway Blvd. and the attractions there. Overall, it's a great location and a good building. Prices here are much less than equivalent condo units on the beach. So, if you like the area and the river, this could be the best place for you.
If you're looking for something a little less expensive and closer to the beach, the Vantage Pointe Condos are across the street from the beach on AIA. The prices in the Vantage Pointe are much lower.
Lynn Byrne on Google+