Holly Hill Homes for Sale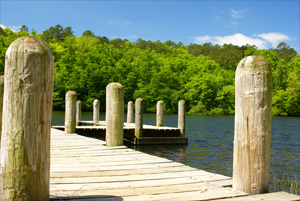 Holly Hill is located to the north of Daytona Beach. It's a city of about 13,000 residents and borders the Halifax River on the east side of the city. Some Holly Hill homes for sale are in the under $150,000 price range, but recent price increases and tight inventory have pushed many homes into higher price ranges. Along the river there are some very nice older homes, many have been renovated. The riverfront homes start at less than $400,000 and range up to over $1,000,000.
The Marina Grande on the Halifax River condominiums were completed in 2007 at sits right on the river. This is a very large complex with retail shops and offices, four towers and condos up to the 25th floor. There are 972 condos at The Marina Grande.
Holly Hill Homes Considerations
Many Holly Hill homes were built in the 50's, 60's and 70's. There are also some newer developments, so there are a lot of options. People interested in homes in Holly Hill are often interested in Ormond Beach Homes for Sale, Daytona Beach Homes for Sale and South Daytona Homes. Each city has unique characteristics, so it's useful to look at different locations. Neighborhood popularity and condition of homes vary, so be careful.
Along the Halifax River in Holly Hill, you can walk, bicycle or enjoy one of several riverfront parks. The bridge over the river is very close, so beachside access can be had in less than 10 minutes in most cases. Boating on the river is very popular as is fishing from many different locations including piers going out into the river.
There is a distillery along Beach Street that distills some pretty wicked vodka and rum. Along US 1, there are many shops and restaurants and supermarket shopping. You can find more on information Holly Hill and it's history at Wikipedia.
Please consider discussing your options for real estate in the Daytona Beach area with me before beginning to look at these homes. We can talk about the market and the area and can determine if Holly Hill is the right location for you.
Search Holly Hill Homes for Sale