14 Unit Daytona Beach Office Building for Sale
This building is no longer for sale. For information on commercial properties for sale in Daytona Beach, call Lynn at 386-566-7503.
A recent renovation inside and out highlights this 14 unit centrally locate office building on US1 in Daytona Beach. A large conference room and three executive offices with a large reception area and lots of off street parking make it very attractive for a growing business.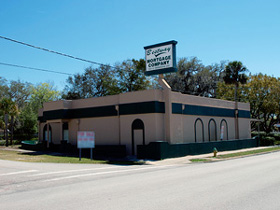 The renovation includes all of the offices, both rest rooms, the entire inside and outside of the building, and all the mechanicals. The location is almost exactly between Ormond Beach and Port Orange on busy US1. The building could be used by a single company, or, could be converted to office condos.
The inside space comes in at over 4,000 square feet. The building is located on a corner with access from both directions off of US1 / Ridgewood Avenue. Zoning is T2.
The owner is flexible and willing to trade for a home or condo and will consider financing to prospective buyers.